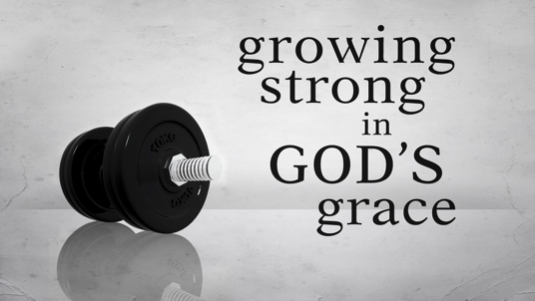 God's grace, God's awesome 'goodness' to us is at the heart, of the relationship we have with God.  Our relationship now, and our 'forever' relationship with God. The Bible describes that as 'heaven'.
That relationship, which is put in place through Jesus, is like any other human relationship.  It has to be maintained.  Maybe, we've known Christians, who are no longer walking, with the Lord.  They've fallen away.  Maybe through over confidence, laziness, fear of disapproval or convenience.
The good news is that God offers us restoring grace.  When we blow it, when we walk away, when we stumble, when we fumble, God says - "you can come back to Me."  God does that because His love is unconditional, salvation isn't based on our performance, Jesus has already dealt with our sin, Jesus understands our human weakness and God doesn't hold grudges.
Isn't that good news!