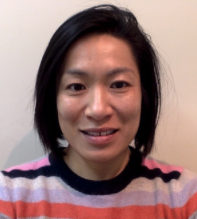 "My days just come and go and at the end of the day; I do not have any hope".

How is it possible that I am so depressed, filled with anxiety, hopelessness and despair if I claim to be a Christian?

On a scale of 1 – 10 how happy are you? Is happiness even possible?

In the book of Job, he answers the basic questions of life i.e., "Why do the righteous suffer if God is loving and all powerful"?

God is Lord: in heaven, and on earth, and under the earth. He is omniscient, omnipotent, and good. As such, His ways are sometimes incomprehensible to men, but He can always be trusted.

Being a Christian does not mean there will not be suffering in our lives, but there is hope in Christ Jesus.

Heb. 4:15. For we do not have a high priest who is unable to empathize with our weaknesses, but we have one who has been tempted in every way, just as we are—yet he did not sin.

Christ is the believer's Life, Redeemer, Mediator, and Advocate.