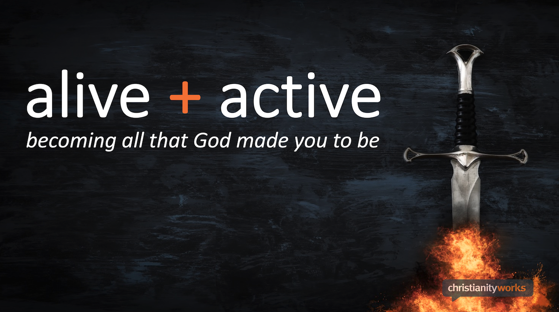 They say that the definition of insanity is doing the same thing over and over again and expecting a different result. And yet that's how many a Christ-follower lives their life. 
Believe that Jesus is the Son of God? Tick! 
Believe that He died to pay for my sin? Tick! 
Believe that He rose again? Tick!
But that's where it begins and ends. 
Walking in that newness of life that the Bible promises (Rom 6:4)? Not so much!!
This week at Church in the Marketplace we're going to dive deeper into God's Word, specifically Hebrews 4:12, to discover the power to change; to lay hold of the power to change; to make that power our own. Because the Word of God is alive + active, amen?
Don't miss out!