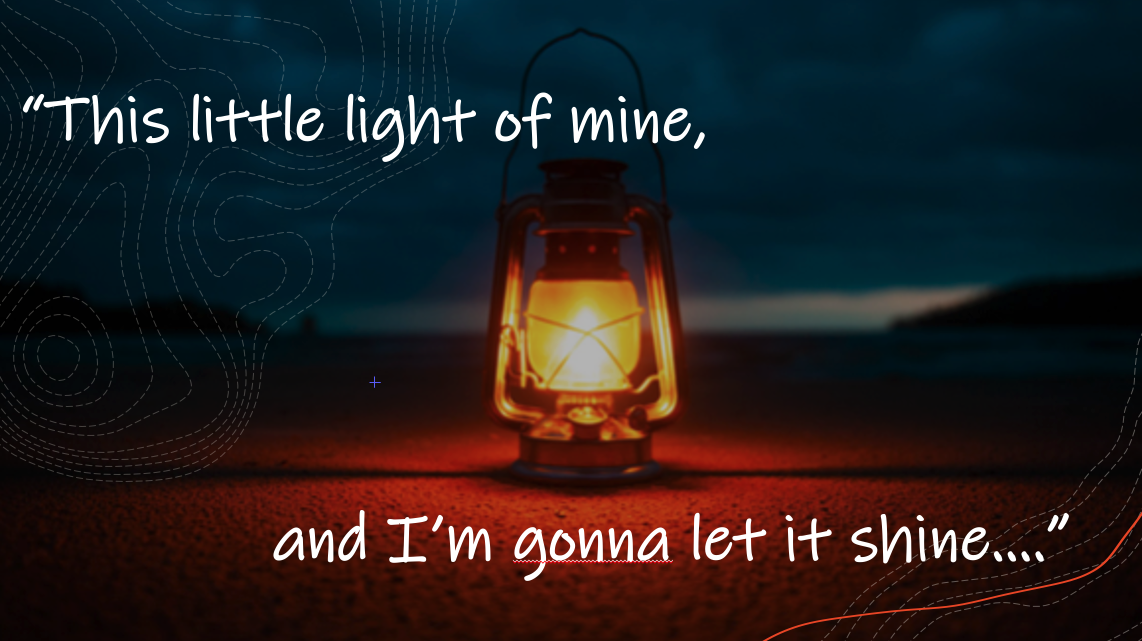 A new year always brings a sense of hope.
Year 2020 with all its tragedies, problems, disappointments, darkness, and sadness is now behind us, and a new year 2021 lies ahead. As we embark on this new year, embodied so well in the spirit of Epiphany and the reality of life moving on, a fair question for us to ask is, "how can we move on?".
The prophet Isaiah tells the people of Israel to "Arise, shine; for your light has come…"  They no longer have to live in darkness – nor do we.  Rise and shine, get up, begin again – there is more to come!  There are new roads to travel upon in this new year. Each of us has a new road ahead of us in the new year.  It's another road, a different road than any we've travelled on before (Genesis 32:22-32). 
As we step off down that road, not knowing what we may find, not knowing exactly where we're going, we can be comforted in knowing that for sure, the light goes with us, leading us, guiding us, showing us the way. Jesus said "I am the light of the world. Whoever follows me will never walk in darkness but will have the light of life." (John 8:12). God will be with us on our journeys down that new road ahead.  Even now God is calling to each of us, whoever we are, whatever our circumstance, calling us to get up off our hands and knees, to stop creeping, and rise and shine, and continue on the journey, giving God our praise, and sharing the Good News with others along the way (Matthew 5:13-16).